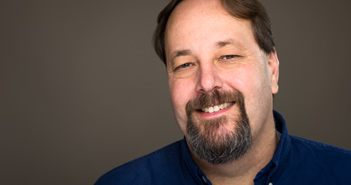 Jeff began his IT career as a software developer in the defense industry over 30 years ago before migrating to financial services. His career path consists of stints as a software developer, team leader, lead architect, and consultant for various luminary financial services companies such as The Vanguard Group, ADP, Reuters, Dow Jones and the Philadelphia Stock Exchange. His ability to understand a client's unique problem set and develop innovative solutions earns him a position as a trusted advisor among senior executives. As a software development team leader, Jeff couples his technical expertise with outstanding management skills as he leads is team through Agentis' collaborative and iterative software development process.
Since joining Agentis Technology in 2003 Jeff continues to oversee the development of our largest projects including web-based portals facilitating various transactions within the areas of human resources benefits administration, payroll, and online education. When he's not busy earning tuition money for the two sons he has in college and his two daughters who are soon to be in college, Jeff looks for downtime on the golf course or by riding his Harley-Davidson motorcycle throughout southeastern Pennsylvania.
Jeff earned a Bachelor of Science degree in Computer Science from West Chester University and currently resides Drexel Hill, Pennsylvania with his wife Maureen.